If you're searching for the most qualified, professional dance studio in the Southeast, look no further... welcome to Elite Dance Academy!
We are proud to have completed our 20th season, sharing dance with the community. Building from 1 small studio to 3 studios, 2 lobbies, and a dancewear shop, Elite has made it's mark not only within the community but, both regionally and nationally, as a leader in dance education.
Our Dazzlin' Dolls Competition & Performing Company has received both National & Regional Titles, and been awarded thousands of awards, garnering a reputation of a top studio on a National stage. Well known as a studio that is diverse and well-rounded, our students take top honors in ALL styles of dance: Lyrical, Jazz, Hip Hop, Tap, Contemporary. This sets us apart from most studios in that we do it all and do it well. Guest instructors have expressed their praise for our students knowing the proper terminology in Ballet as well as how to execute technique properly in all genres. Our students continue to represent some of the top tap students in the United States when traveling across the country for conventions and competitions.
We are an Acrobatic Arts Certified studio, with two instructors who have received 'in person' training through the Acrobatic Arts curriculum.
In 2023, we made the finals at National Champtionship Finals at Showbiz Dance Competition in Daytona Beach, FL! We took 4th and 5th place overall, in our perspective categories. We also earned numerous Platinum medals in all styles and divisions.
In 2019, we made finals at National Championships - Showstoppers! Our tap line was awarded in the Top 10 of ALL competing dances of the National Finals.
In 2017, we attended Showstoppers National Championships and Southern Finals in Orlando, FL with many Double Platinum, Platinum, and Gold Awards. In 2017, Elite Dance Academy was named the ADCC Studio of Excellence of all studios participating in Regionals in Birmingham, AL Kids Artistic Revue competition. Our students also earned the titles of Miss Teen Dance (Karlie Poole) and Miss Petite Dance (Kristina Alfred) in 2017. At the end of our 2017 season, Columbus High School graduate, Sydney Koch, was awarded $1,000 Leadership in the Arts Scholarship awarded by Elite Dance Academy for her excellence in leadership, dance, and academics for over 12 years while serving as a Dazzlin' Doll and student teacher for Elite.
In 2015, we were named NATIONAL CHAMPIONS AT KIDS ARTISTIC REVUE BILOXI, MS!!! Among our hundreds of awards, Elite has been recognized by a National Publication as a top studio in the US, a National Title holder, winner of many regional competitions, and local awards such as Reader's Choice Award for Best Dance Studio by Columbus Ledger-Enquirer! Our studio has been featured by a leader in the dancewear and costume industry, who published an article about Elite and distributed nationwide.
Aside from our students, from toddler to adult, we are proud to be home of the Dazzlin' Dolls as well as the local school dance teams we train. Elite Dance Academy, Inc. offers a complete program of dance and dance-related classes for ages 2½ through adult. Classes are available for all levels from beginner through professional.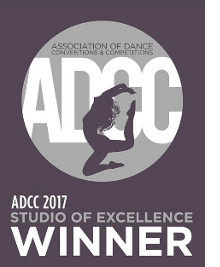 Our mission is to provide dancers with the best, most well rounded dance program with a focus on college and professional dance preparation in a fun-filled, professional environment. Our adult instructors are college-trained and collectively have extensive experience in the dance field. Our instructors have also trained with the best instructors the dance industry has to offer at studios such as Broadway Dance Center in New York City, Big Apple Tap Fest, Dance Teacher Summit, and numerous quality studios, conventions, college dance programs, and continuing education programs for dance professionals. We also have experience in professional auditions, modeling, pageants, voice, cheerleading, dance/drill teams, and wedding choreography.
Elite Dance Academy, Inc would LOVE to become your new dance family!